Do Gooder Drinks - Happy Hour for Changemakers
Mar 08
2011 StartingBloc, Boston Institute Launch Party - Meet the brightest young leaders in Boston
Sunday, March 20, 7 PM - 9:30 PM
Spend an evening meeting young emerging social innovators and
celebrating the newest class of StartingBloc Fellows in 2011!
Meet tomorrow's most influential leaders- the latest group of Fellows
to join the StartingBloc community. They are from five countries and
twenty U.S. states. They work in finance, design, entertainment,
education, and health. And they are committed to building a better
world, together.
We would love to introduce them to you. Please join us for an
exclusive evening of bubbling big ideas and the best conversations
with the most amazing people dedicated to social innovation.  We'll
have appetizers, the skilled bartenders of Papagayo, and (of course)
dancing.
For those interested in even more face time with tomorrow's most
influential leaders, consider an entire day of our Social Innovation
Institute on Sunday, March 20 (including attendance to the Launch
Party)! Our agenda of speakers and discussions will explore the "why"
and "how" of cross-sector partnerships.
Free for all current Candidates attending the BOS '11 Institute
Questions? Feel free to email us at i…@startingbloc.org
The link to the Eventbrite is - http://boslaunchparty.eventbrite.com/
Dec 22
Three Cases of Better Corporate Philanthropy - Jeri Eckhart-Queenan and Michael Etzel - The Conversation - Harvard Business Review
Carbonite's CEO reflects on The Hub of Entrepreneurship -
This is what Justin and I are highlighting when we started "Do Gooder Drinks!"
Nov 12
Do Gooders' Official Launch Party, Co-hosted by StartingBloc -
Do Gooders, StartingBloc Boston and Venture Cafe -
Uniting People with Dreams with People with Resources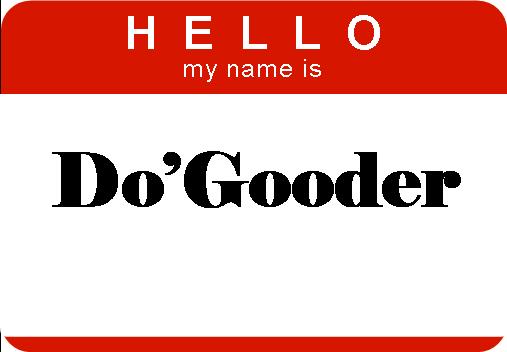 Thursday, November 18, 2010
5:00 PM - 8:00 PM (ET)
You must RSVP - Space is limited and going fast!!!

Heard a lot about "Do Gooder Drinks," but haven't been able to make it out to one of our weekly happy hours?  Are you wondering what a "Do Gooder" is and what organizations support and promote "doing good?"  Here is your chance to learn more about Do Gooder Drinks and some of our awesome friends from StartingBloc and Venture Cafe.  Come learn about the StartingBloc Fellowship program and what Venture Cafe has in store for entrepreneurs!!  Many thanks to Root Cause and The Social Innovation Forum for their support, as well!
Whether you are an aspiring social entrepreneur, college student, non-profit staffer, CSR enthusiast, philanthropist, C-level executive, venture capitalist, angel investor, thought leader or researcher, you want to meet as many connectors and cool people as you can. 
Do Gooder Drinks gives you an opportunity to take a step back from networking, programming and whiteboarding and allows you to grab your favorite libation and get to know your fellow Do Gooder.  We provide you a cool place to meet up; free food; the coolest people in Boston and Cambridge who are doing amazingly "good" things and invite some movers and shakers (VC'ers, Angel Investors, innovation centers, etc.) and connectors from our Rolodex with no pressure, speeches or sales pitch. Simply put, we want to create a comfortable environment to meet like minded people, make new friends and build your network. 
Free drinks and wine provided by Venture Cafe.
Free food provided by Root Cause's
Directions: Located near Kendall Square T Stop (red line) on the 4th Floor in the Cambridge Innovation Center located at One Broadway, Cambridge, Massachusetts.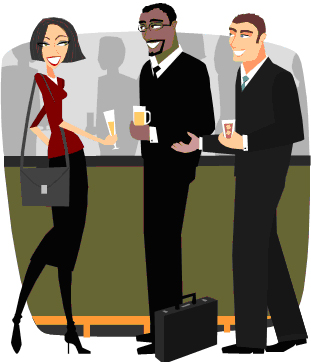 Thursday, November 18, 2010

5:00 PM - 8:00 PM (ET)

You must RSVP - Space is limited and going fast!!!




About

Do Gooder Drinks (http://dogooderdrinks.tumblr.com/ and @dogooderdrinks on Twitter)


Do Gooder Drinks is the brainchild of Justin Kang and Mike Tith.  They met as Fellows at Startingbloc's 2010 Institute for Social Innovation.  After many lively conversations over plenty of beers, a few napkins and a pen Mike stole from the waitress, they both realized that Boston and Cambridge had everything San Francisco, Palo Alto, NYC, etc. had to support social entrepreneurs - great universities; amazing talent; incubators and labs and investors. 

The only thing missing was a nightlife for Do Gooders to meet one another!  Justin and Mike are proud to give birth to Do Gooder Drinks!

StartingBloc educates, inspires and connects emerging leaders to drive social innovation across sectors. Starting Bloc's signature leadership development program, the StartingBloc Fellowship, exposes young leaders to new models for achieving social impact. The organization's vision is that, as StartingBloc Fellows ascend to positions of influence, they will use the StartingBloc network to launch innovative organizations, guide policies and spearhead cross-sector partnerships that tackle social, economic and environmental challenges around the world. The StartingBloc community currently consists of 1350 Fellows representing 221 colleges and over 53 countries.

Venture Cafe (http://www.venturecafe.net/)

The Venture Café, currently in its alpha stage, is in session each Thursday from 3-8pm. The cafe is a resource for the Boston entrepreneurial and innovation communities with the mission of creating fresh and useful conversations. As the Venture Cafe prepares to enter into its permanent home in Kendall Square, the founders project that the marriage of innovation and creativity with a European-style cafe space will facilitate collaboration and build a greater sense of community in Kendall Square. 

Root Cause and The Social Innovation Forum
The Social Innovation Forum is the strategic philanthropy program of Root Cause, a research and consulting firm dedicated to mobilizing the nonprofit, public, and business sectors to work together in a new social impact market. Each year, the Social Innovation Forum partners with leading local funders to select outstanding nonprofit organizations, or Social Innovators, working on the most pressing social issues in Greater Boston. We provide these Social Innovators with consulting and executive coaching support and introduce them to a network of social impact investors interested in supporting them with cash and in-kind donations, volunteer time, and personal referrals or connections.
Nov 09
Admitted! Getting into Top Graduate Programs -
Admitted! Getting into Top Graduate Programs
Workshop by Debra Woog of MBA Navigator
6:00 - 9:00 PM
Nov 11, 2010
Thinking about grad school? Applying this round?
StartingBloc has the perfect workshop to make sure you land in the program of your choice. Whether you are in the process of submitting your application or just starting to prepare, join us on November 11 and get direct feedback from an admissions veteran and current graduate students. 
Win a free MBAmission guidebook by being one of the first twenty to register for this event
This event includes dinner and is $20 for Fellows and $25 for Friends. 
Note: Space is limited so please register now!
Nov 01
ATTN: The next two Do Gooder Drinks have been cancelled!!!
Hi Do Gooders:
FYI, Justin and I have decided to cancel the next two Do Gooder Drinks, as we ramp up for our Official Launch Party on November 18th at Venture Cafe at the Cambridge Innovation Center, in Kendall Square.  Specific details, a sign-up and more will be forthcoming in the next week.
The Launch Party will be an amazing time to learn more about Do Gooder Drinks, Venture Cafe, The Cambridge Innovation Center and StartingBloc.  We look forward to uniting all the Do Gooders in the area!  Spread the word!
Cheers,
Justin and Mike
Chief-Do Gooders
Oct 29
[video]
Oct 27
[video]
Another great Do Gooder Drinks…stay tune for some big news on our Official Launch Party!
Met some amazing people tonight - all doing truly awesome stuff.  Also, I'm a very proud pappa tonight - 4 baby Jumbos attended the past 2 weeks.  I am impressed.
Do Gooders Unite!
Heinemann Microgrants for Teachers -
About This Microgrant
Applications for this microgrant should present project ideas to use technology in the classroom to engage students in learning activities or increase collaboration between educators.
Project ideas for this grant may involve any of the following technologies:
Digital devices (whiteboards, handheld computers/PDAs, video/audio recorders, etc…)
Websites and/or internet-based products or services
Desktop/laptop computer hardware or software
Other technology-based tools and devices